Working at CertainTeed
A subsidiary of Saint-Gobain, the world's largest building products company, CertainTeed® is North America's leading brand of exterior and interior building products, including roofing, siding, trim, insulation, gypsum, and ceilings. Headquartered in Malvern, PA, CertainTeed and its affiliates proudly have a staff of more than 6,300 employees and operate more than 60 manufacturing facilities throughout the United States and Canada.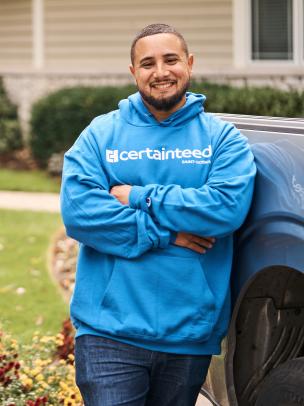 About Saint-Gobain
As the global leader in sustainable habitat, our materials and products are used to create and improve the places we interact with every day. Saint-Gobain is focused on developing and delivering innovative solutions that help professionals and communities improve their quality of life.